We are always on the lookout for funny best friend cards to make and send to those people who just "get" us. And I think we can all agree that NOTHING is better than a fun stamped image that can be used in a ton of different ways to create those cards that our best friends will just crack up over.
Allow us to introduce you to Ethel. She's an older woman who seems to enjoy cooking, but like the Mona Lisa's ambiguous smile, her expression is totally up to your interpretation. Is she smiling or smirking? Is she making a hearty stew or something more mischievous? What's in some of those boxes and bottles?
Today our designer, Annie, decided that Ethel was cooking with a little too much wine haha. She found a great sentiment in our shop to go with it for this fun slimline card. You just have to follow along to see this fun creation!!!
COLORING THE FOCAL IMAGE
CREATING A PILE OF WINE BOTTLES
We absolutely love how creative our design team is. Annie used this stamp in a way we haven't seen it used yet, and our minds are just blown!! We feel this opens up so many possibilities for using this stamp. Yes it takes patience, but the outcome is seriously SO. MUCH. FUN. See how she did this below…
CREATING THE SLIMLINE CARD BACKGROUND
CARD ASSEMBLY
JUST WOW! This card is so fun and we don't know about you, but is definitely something we'd love to receive! Just a reminder that all of our "Old Characters" are 10% off this week, so snag a few HERE! Be sure to check us out on Instagram and visit our Facebook Fan Group for tons of inspiration!
SUPPLIES USED: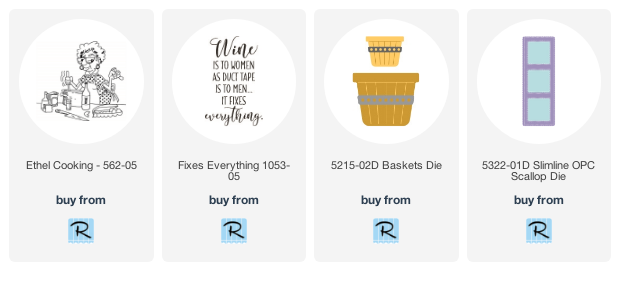 Isn't it time to make a batch of funny best friend cards and send 'em out to YOUR pals? Pin this to save for later because you know it will be a hit!