You may have seen this post where this card first appeared and today as promised we are going to take a closer look at a clever way for how to merge rubber stamps together to create one continuous, fabulous image.
See that huuuuuuuge stack of gifts? That's made up from individual stamps in our new Snowmen With Presents set! Preeti has created another fantastic video for us for today's Stamp Along With Rubbernecker and she is sharing, as usual, some terrific tips and one of the cutest ideas.
Get comfy and get READY to be totally inspired – here's the video!
Here are the goodies Preeti used today: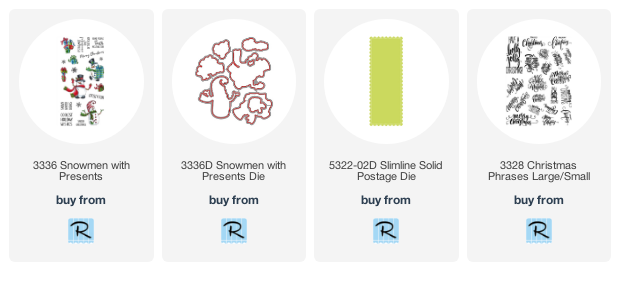 And here's another peek at this adorable card.
We just love this lesson on how to merge rubber stamps together and we can see this stacking and stretching idea being used for so many different things! What about you? Seeing your stamps a little differently?