Check out how to make some truly adorable quick and easy birthday cards – change up the greeting for ANY occasion card!
As much as we love nothing more than a good, long, satisfying crafting session, sometimes we need cards in a hurry and this idea for quick and easy birthday cards is totally a keeper. Change up the greeting and you can have a card ready for any occasion! Let's make one!
First, let's make that pretty stamped panel by stamping our Rose Wallpaper Background on decorative paper – Jamie chose one with a color wash effect – with VersaMark Ink and heat emboss with your choice of colored embossing powder. Jamie chose a purple color story for her card so used that pretty purple powder.
Then die cut that panel using our Nested Deckle Rectangle die set. Jamie says "If you are looking for a new die cutting machine, I recommend you take a look at the Crossover II. The pressure is adjustable so no need for different shims or multiple plates of different thicknesses. Just adjust the pressure with the roll of a knob!"
Trim this panel on diagonal angles and adhere it to a piece of white card stock trimmed closely for a fine mat. Adhere this to your layer of purple card stock cut just a whisper smaller than your card base; add the two layers to the front of the card.
Now use our Birthday Script with Shadow die and cut scraps of white and purple card stock with the two different dies. NOTE: Thank you all so much for your feedback on these dies. We were a little hesitant to offer something that was similar to things already on the market and we are SO glad we decided to create these script dies with their slightly finer shadows – you all are saying they are EXACTLY what you wanted and we are thrilled WE are the ones who brought them to you!
Adhere the two words together and use some dimensional adhesive to add this to your card front. Stamp Wish from our Build a Phrase #1 on a scrap of white card stock and trim to the shape you like. For just a little sparkle, add two strips of very narrow glitter washi tape to the side of the word flag and then one strip down the side of the card front near the fold. Add a few pearls or gems and this card is ready to FLY out the door!
Here are the items you will want to have on hand from the store to make this and SO many other versions of these quick and easy birthday – or ANY occasion – cards!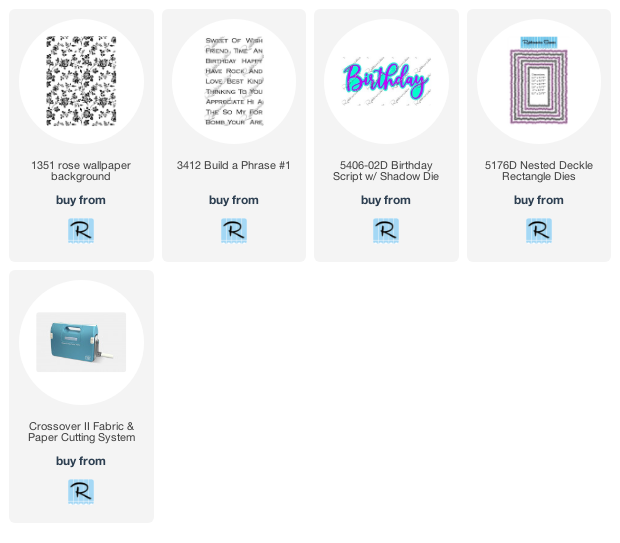 We love having ideas for quick and easy birthday cards on hand and especially love that this gorgeous card idea can make use of pretty much any background stamp, leftover designer paper, greeting set, colors, etc for cards that have a beautifully handmade look but can still go from materials to done in no time!