If Christmas batch card making is on your to-do list this year, check out this quick and easy idea!
Every year many of us put Christmas batch card making on our holiday planning list. It's always such a good feeling to have those cards done and ready to send and being able to do them in batches of cards AND "batches" of time is a huge advantage. Today Jamie brings us an idea that is so simple to put together, has lots of gorgeous detail and can be done in those chunks of time you fine between other projects. Let's take a look!
First, Jamie die cut our Tree in Oval from gold glitter paper using her Crossover II.
She chose a sentiment from Wintery Friends and, laying a die cut piece over her cream colored panel, was able to choose where it would go. PRO TIP: Do this in your stamp positioner and you will be able to walk away from this project when you need to and when you return, everything will be ready to go again!
Jamie then stamped the greeting with gold pigment ink and heat embossed with clear embossing powder. You can also, of course, stamp with Versamark and then heat emboss with gold powder.
Then Jamie randomly stamped the snowflakes from our Snowman With Presents set over the panel staying inside the oval outline. Again, a stamp positioner is a huge help with this! If you don't want to use one, you can cut a Tree With Oval from a piece of scrap paper and use it as a guide on each panel as you go. And if you are making just one of this beautiful card, you can always trace the inside of the oval very lightly with a pencil and use that to help keep that little blizzard contained.
Jamie adhered the cream panel to a card base made from some kraft card stock dotted with metallic gold polka dots which we think is just the CUTEST! If you don't have this but love the look, you can always stamp panels of kraft colored card stock or paper with our Lots of Random Dots background stamp in Versamark and heat emboss with gold. PRO TIP: If you do go this route, mask of the middle of the stamp, leaving just the border to save yourself some time and ink/powder!
Last, Jamie added some foam tape pieces to the back of the oval die cut and popped it over her snowy panel.
Here's a way you can break down the making of this card if you are planning to have yourself a Christmas batch card making session.
1. Die cut all your ovals.
2. Stamp and heat emboss all your greetings.
3. Stamp all your snowflakes.
3½. If you are going to stamp kraft card stock, cut, stamp and heat emboss your panels.
4. Cut, score and fold all your card bases. If you did stamp your own panels, adhere them here or next.
5. Add your die cuts.
You can see how all of these steps can be done at separate times and you can pretty much walk away at any point, with the exception of heat embossing while the ink is wet. Not all handmade holiday cards give you that opportunity which is what makes this one so perfect!
Here are the things you will want to grab if this quick and easy but oh-so beautiful Christmas card is what you want to make this year: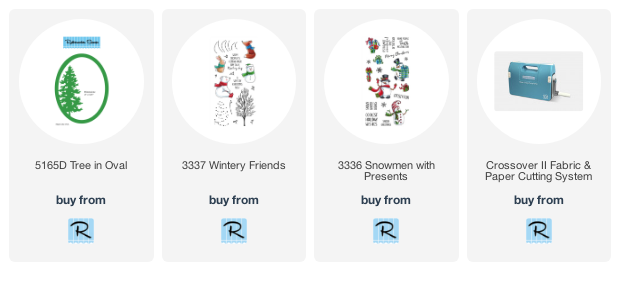 If you are looking for ideas for this year's Christmas batch card making sessions, we absolutely recommend this one! It doesn't require a ton of supplies, you can do each step on its own and they come together to make something truly beautiful AND, in this case, non denominational making it a lovely all-winter card to send. Check back every day this month for more holiday inspiration during the Rubbernecker Christmas in July 2021 celebration!