If you love the look of rustic Christmas cards, you will LOVE today's post!
Rustic Christmas cards are all the trend this year and today Natasha has created a card design for us that is super simple to put together but has lots of beautiful, easily made details that take it up several notches. Let's see how she did it!
Natasha started by stamping pine cones and berries from our Winter Bouquet stamp set using our Color Fuse Inks. Natasha mentioned that she loves the layering guides that we include with all our layering sets and we love that someone who is "professional grade" loves them because it says we hit the nail on the head!
When they are all stamped she cut them out with the coordinating dies.
Then Natasha stamped our Wood Fence background stamps on her card panels and used a mix of our Color Fuse inks and distress oxides with an ink blending brush to create that beautiful rustic, worn look. The lovely thing about this kind of technique on your backgrounds is that every piece is SUPPOSED to look different so you won't have to spend any time making them all the same or "perfect"!
To give that pretty background just a teeny bit of detail, Natasha cut it with our Nested Rectangle die set and adhered it to her card base with some adhesive tape. NOTE: Natasha's card is a top fold card. If you want to make these cards with side folds, you can wrap your twine now around the panel and adhere it to your base.
Natasha then arranged her die cut elements and when she had them set how she liked them, she added them to her rustic background with both liquid glue and dimensional adhesive to create some visual texture and depth.
She stamped her greeting on a scrap of card stock, trimmed it closely to a neat rectangle and popped it on with some foam tape. Natasha added her twine and her gorgeous card was ready!
This is also a terrific card for batch card making this holiday season because you can make each element in a batch and you can stop and start any time. Add this to your ideas if Christmas card batch making is on your to-do list this year!
Here are the items you will want to have on hand to make these beautiful, rustic style holiday cards: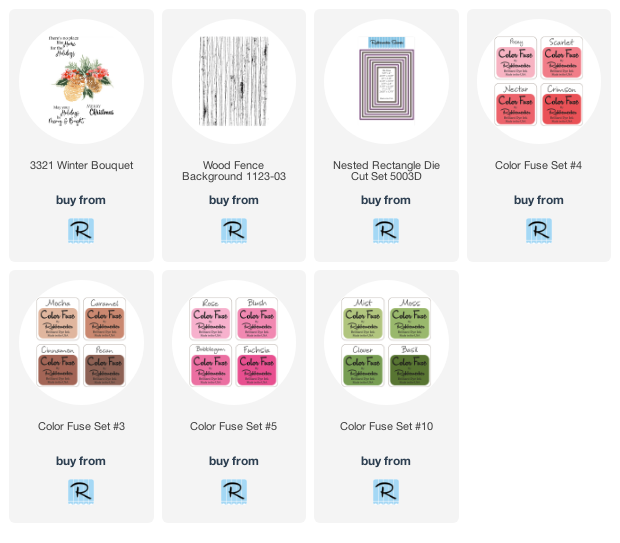 We just love the look of these rustic Christmas cards and we are sure once you make one, you will see how gorgeous it is in real life AND how easy these are to put together!