Colored pencils do amazing things on white cardstock and did you know that using white colored pencils on colored cardstock can be just as magical? In today's installment of Stamp Along With Rubbernecker, Preeti is sharing her easy to follow and SO fun to do tips for coloring beautiful, vibrant white flowers on colored cardstock along with all her fabulous shading techniques. You can feel you skills expand as you watch and then trying this out…..well, be prepared to impress yourself!
Before we sit back and check out the whole video, let's take a closer look at these snowy white daisies:
And wait until you see how easy Preeti makes this look! White is VERY hard to "get right" because it's usually too flat. Never fear – Preeti has ALLLLL the secrets. Get comfy and click "play"!
Don't you totally feel like you can do this? We just love the luminosity of these flowers and how they look so fresh and real you almost want to give them a sniff!
Here are items from the store that Preeti used – add them to your cart so you can make a card just like this one!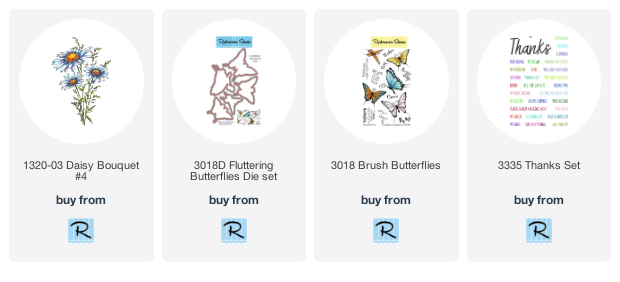 We will honestly never look at using white colored pencils on colored cardstock the same now that we know the secrets. How about you – ready to try this out?