We hope you are buckled in because today's Stamp Along With Rubbernecker from Preeti is all about creating a Copic marker sky colored to look like breathtaking Northern Lights. We don't know how she does it, but Preeti is once again giving us amazing tips and tricks to follow along as she creates pure magic. There are plenty of crafters who show off what THEY can do and we feel so lucky to have Preeti to show us what WE can do under her excellent instruction.
Before you settle in for this week's installment, Preeti wants you to know that you absolutely can switch up the colors you want to use in your version of this stunning winter sky. She cautions "Just make sure that the colors you choose blend well with each other without creating mud." Experiment a little on a piece of scrap paper – be sure to use the same type you will use for your card – and see what you get!
Ok! Let's watch!
Here are the items from our store that Preeti used – see below for her Copic choices: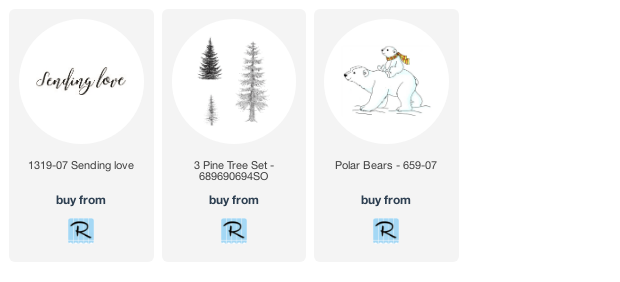 Copics Used:
Sky- B99 B18 B26 B34 B32 BG53 G00 RV00 Y00O
Water- G00 Y000 RV00 B26 B23 B21 B00
Snow- B00 V20 B000 0
Polar Bears- W3 W1 W0 100
Other inks used- Versafine Black ink, Posca white paint pen
This version of a Copic marker sky truly is stunning and we hope it inspires you to try out making your own winter sky masterpieces!