Are you looking for some truly GORGEOUS yet quick and easy Christmas cards to make this year? STOP what you are doing and watch this video!
Today we have an amazing tutorial for you building a colorful and abstract wreath using Color Burst Inks. These may look like take a long time based on all those beautiful colors, but it really is a quick and easy way to pump out some beautiful and creative Christmas cards that will dazzle your friends and family this year!
Find the "Stamp Along with Rubbernecker" video at the bottom.
We hope you had a great time following along with Preeti and feel inspired and ready to get your craft on! We always love to see your creations, so be sure to tag us on social media like on our Facebook page.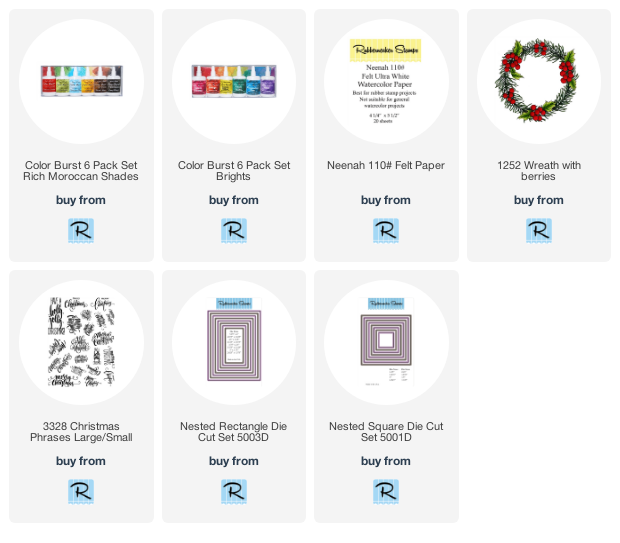 Ok – are you ready to whip up a batch of these quick and easy Christmas cards? Because, as much as we love those people we want to send holiday wishes too, we've got LOTS of crafting to do, right?