Today's FREE video tutorial is all about quick and easy stencil backgrounds!
It's that time of year when we are looking for ideas for quick and cute DIY Valentine cards and today's video tutorial shows three, all enhanced with super easy stencil backgrounds and some cute colored critters.
Preeti is sharing some fun tips and easy ways to use these stencils to add even more interest, color and just plain FUN to your cards. Pull up a comfy seat and check out today's video and then we will chat a bit about the cards.
All three of these cute handmade Valentines are adorable enough to send to friends and sweet enough to share with your honey. The first, with these cute bunnies, assure your recipient that they are cherished. The fun shabby chic shades of the background add tons of interest and still allow those little fuzzy friends take center stage.
This card uses nothing more than cute polka dots to add a fun and festive background and the warm yellows and pinks make their canine cuddle that much more cozy!
And last we have these fancy felines, hanging out in their uptown/downtown setting with a beautifully glowy cityscape as their playground.
Here are all the goodies Preeti used today so grab what you love so you can make one or a stack of these cards for your own Valentines!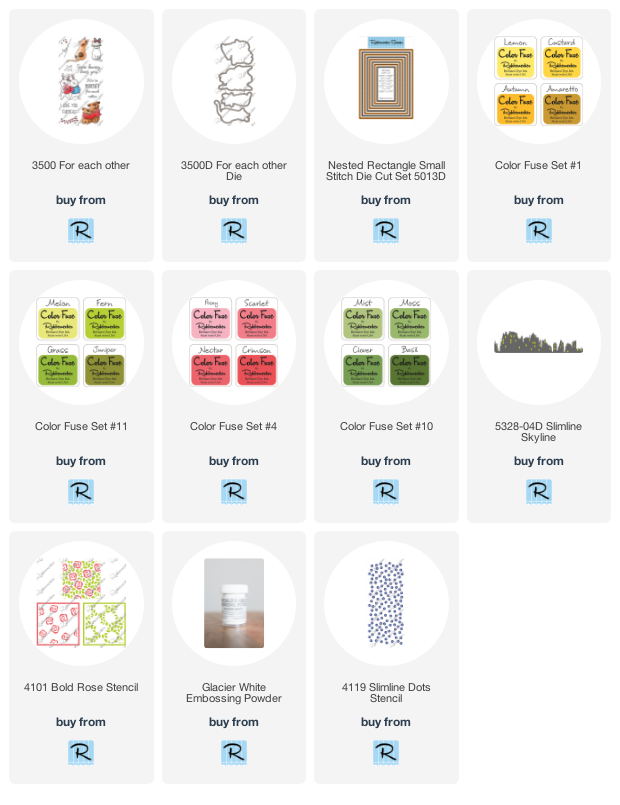 Remember, just a few more days for our super fun giveaway raffle! For every $29 you spend, you get an entry into our fabulous prize package so don't hold back – grab what you love and treat yourself! Look what you could win!
We hope you got some great ideas for how to use these easy stencil backgrounds for your Valentine cards AND for any other cards where you want a quick and simple but fabulous background!