Come see how to make this stunning handmade card with orange and purple flowers!
This eye-catching handmade card with orange and purple flowers is one that will captivate everyone's attention. No one will believe you made it yourself! Let's let Lisa show us how she made it so we can make some, too!
Now, Lisa shared a secret with us about this card and that is that many of the elements used on this card were left over extras from other projects! This is why we all tell you to SAVE all your extras! It's totally worth it when you end up with a project like this!
Lisa shared that she made the striped background by placing a piece of card stock into her stamp positioner that was deliberately larger then our Graduated Horizontal Stripe stamp. She inked up the first couple of stripes in yellow Color Fuse inks and stamped it. She then overlapped the last stamped strip with ink and added some orange and red. She continued this overlapping/stamping until she got to the last area with her blue shades.
To help the shades of orange she was using in her flowers, she layered her stripey piece over a panel of orange card stock offering a very thin border and then added both pieces to a white card sized panel.
Lisa went to where she stores her extras from her frame dies and pulled a frame cut using our Rectangle Combo OPC #4 die to pop up over the stripes with some foam adhesive.
Lisa had made her flowers using our Flower Garden set by stamping the layers using Color Fuse inks – made specifically for this kind of detail and color coordination – and cut them out using our coordinating dies. She decided to add some elongated blooms as well and stamped some from our Autumn Harvest set, cutting them too and adding them to her arrangement. She also added some leaves using the shapes from our Spring Meadows set.
When she had all the parts and pieces she wanted to use, she arranged them on and added them to her card front using varying thicknesses of dimensional adhesive. She added one beautiful butterfly made using our Butterflies Are Free stamp set, cut it out with our coordinating die and added it to the top of her bouquet.
All that was left was stamping the sentiment, trimming it down and adding it to her card and this beauty was ready to delight the lucky honoree!
These are the items Lisa used to make this beautiful handmade card with orange and purple flowers pretty much from leftovers!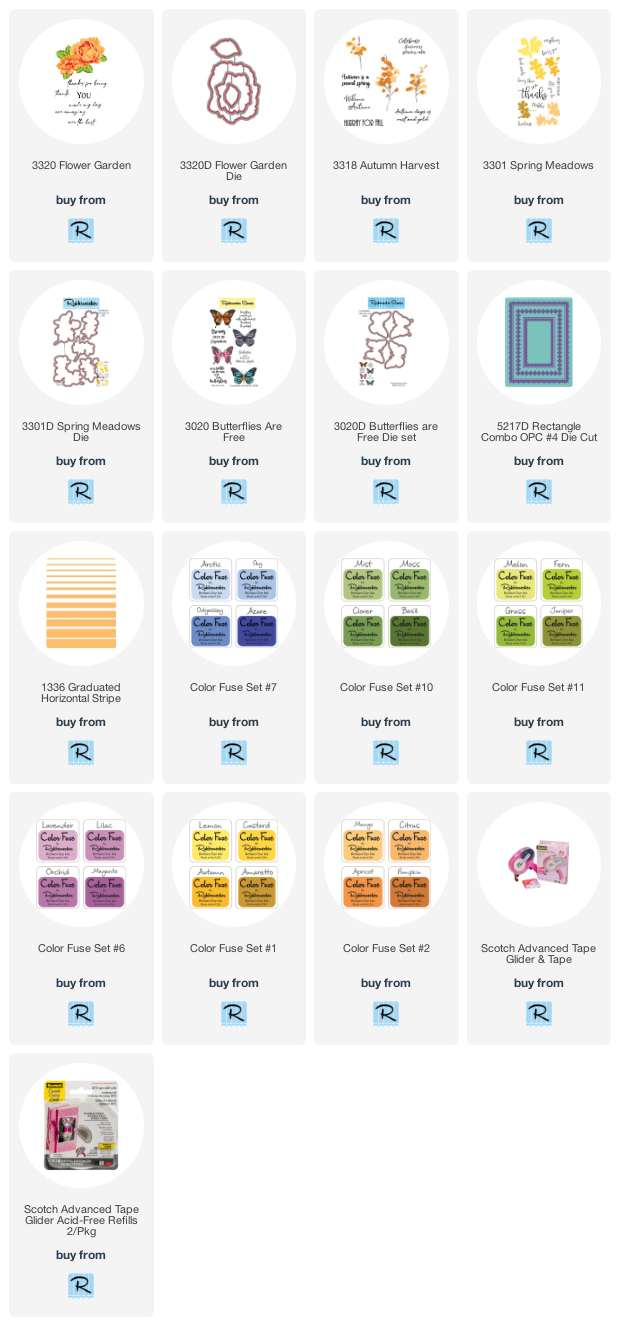 We've seen several examples of a handmade card with orange and purple flowers but none as eye catching as this. We love how Lisa combined the fine details from our layered stamped flowers against a graphic striped background and we are even MORE impressed that she was able to make this using elements left over from other projects!