Today's Video – Learn how to add dimension to one layer cards just with coloring!
Today we've got a video LOADED with tips on how to add dimension to one layer cards plus a bonus project taking those ideas up one notch. In this installment of Stamp Along With Rubbernecker, Preeti is showing us her step by step method of using clever image placement and easily reproducible coloring tips to add a beautiful "popped up" design. Here's the card she created showing off this fun technique – you can see how those hydrangeas seem to float on the card but it's all an illusion!
Because Preeti is always so generous with her creativity, she then created a second design laid out the same as the first, colored it up with lemony tones and then showed how to create a layer out of that element for when you just can't stop at one. BONUS!
Grab a cup of something yummy and take a few minutes for yourself to get some insider instruction on how to crate one layer cards that no one will believe doesn't include a popped up element!
Don't you just want to stop everything and stamp? Preeti somehow makes it all look so easy and we love that so many of you have been inspired by this series to try out so many new things. If you haven't already, please click here to see all her Stamp Along With Rubbernecker videos and just be warned that you will want to barricade yourself in your play area once you have!
Here are the things Preeti used today so you can get them out or add them to your shopping cart: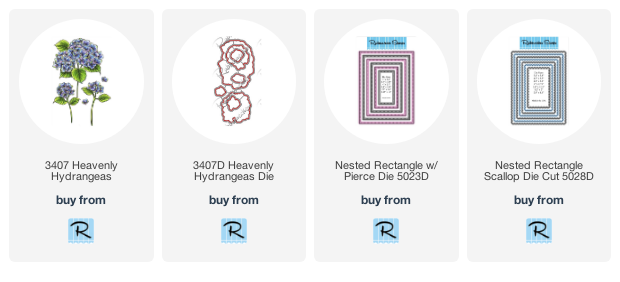 Aren't you SO excited to learn how to add dimension to one layer cards using just your coloring tools? Are you starting to see lots of other creative opportunities to use this technique? Please share with us on our Facebook page so we can share your talents with our friends!