Learn how to layer stencils with two GORGEOUS cards!
This fabulous video tutorial from Preeti shows two simple stunning examples for how to layer stencils for even more beautiful effects. We are always in awe of how joyful Preeti makes her projects in her videos and today we get to hear her absolutely delightful giggle as she talks us through her step by step instructions.
Here's her first card where she combines just one layer of our two part Slimline Dots and our Fall Leaf stencil. Preeti's eye for mixing graphic elements with more intricate designs is divinely apparent with this card that will knock anyone's socks off their feet and into the next room!
Her second card combines our new Slimline Flourish stencil with our previously released Sunburst stencil – we just LOVE how she showed us how she "adds" those paler designs behind her bold colors and how she added that rich patina to her sun rays.
OK – let's get comfy and watch this inspiring video!
Here are the items Preeti used on her cards today. PLEASE NOTE – Color Fuse Sets #5 and #10 are currently sold out; we are hopping from foot to foot waiting for them to come in so stay tuned!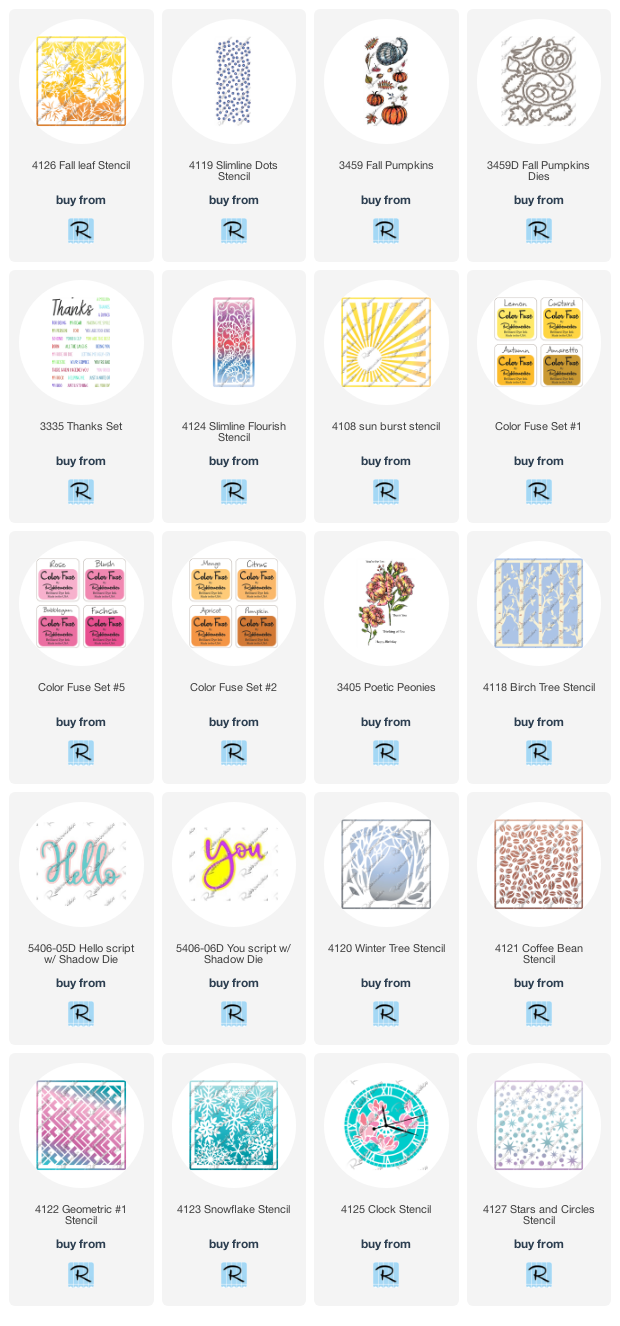 Ok – now that you know how to layer stencils like a pro – get on over to the store and check out all the new ones, pick your favorites and start playing around with this terrific technique!