Today we are re-sharing a video that we think is just perfect for this month of flower projects. Some time ago we shared this awesome tutorial for how to use the same stamp two ways on one card and from what we heard from you all, it was very inspirational! We had so many people come up to us at our shows and ask us which of our floral stamps would also be good for this technique.

The great news is that just about ANY of our floral stamp sets are perfect for this beautiful method of using it both in the background and as the focal element.

Hang on, check out the video and then we can chat about it.
We have SO many floral sets that would work beautifully with this technique. You can go here and browse tons of different flower sets or search in the bar at the top of the page for specific set names. Choosing a floral stamp that has a coordinating die will make creating the details easier but if there's another stamp that you love that doesn't have one, fussy cutting can be therapeutic!
Here is a closer look at that first card. We just love how that gold in the background echoes the shapes and form of the beautifully colored flower popped up over it.
You can see the same effect here on the second card using the darker tone on tone coloring. This adds delicious dimension, helping that luscious blossom to absolutely pop right up!
Here is the stamp set and the coordinating die that were used on these cards in case you just cannot resist!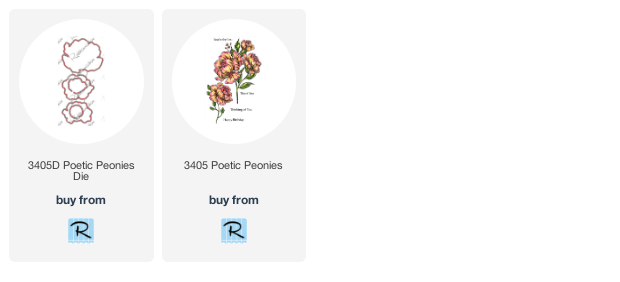 We hope this inspires you to experiment with how to use the same stamp two ways on one card. This is the kind of idea that never stops popping once you try it out!