Get three ideas for handmade retro Christmas cards in today's video tutorial!
This year, retro Christmas cards are trending and Preeti is right on it with today's awesome video tutorial! She is sharing not one, not two, but THREE absolutely adorable ideas for easy to make Christmas cards that feature retro styling, colors and design, all with just enough modern flair to make them standouts.
The first card she shares shows all her how-tos for is this sweet grid style card. We are getting such a kick out of that vague "Brady Bunch" vibe with that accented greeting front and center.
Preeti's second card makes great use of the geometric focus of retro design along with the bold color combination of turquoise and red. Make SURE you pay attention to her coloring tips for this card – she's giving us all her secrets for getting these striking details!
For her final card, Preeti opted to make us a mini slimline card using some simple shapes and bold coloring with no shading in two colors that are totally in line with the color stories being offered up with all the retro-style decor that you see everywhere.
Grab your cup of something cozy, get comfy and sit back and watch Preeti make these cards right before your eyes. Be sure to take notes for the things you MUST HAVE! Ready? Watch!
Now, did you have a favorite? Here are the items from the store that Preeti used to make these cards – snap up the goodies for the one you loved the most so you can make these to send and maybe show off just a little bit: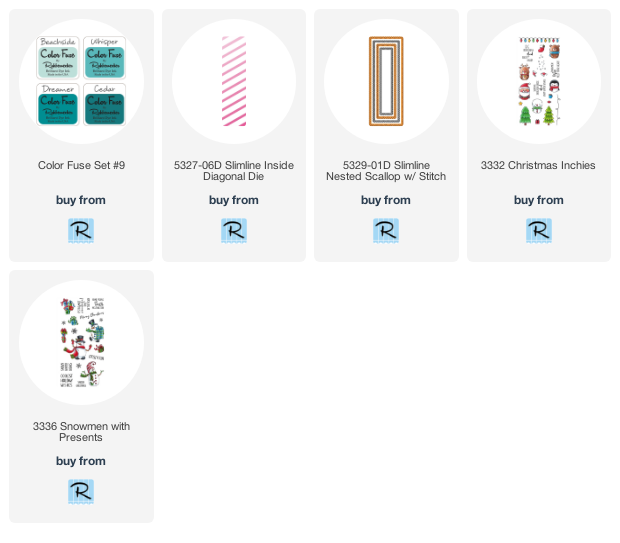 We know you will see lots of retro Christmas cards this year and how FUN would it be to make them yourself? Take a page from Preeti's book of genius ideas and try some out!