If you use a precut base to make a side step card you will love this PRO TIP!
Making a side step card doesn't have to be difficult or tricky when you start with a pre-cut base like the ones we carry in the store from The Paper Cut. Yes, you can cut and score on your own but who wants to spend crafty time doing that? Today Lisa has a super fun, critter laden side step card for us and we just LOVE her simple tip – read on!
Lisa started with an Outer Stair Step Card base which comes in a package of 10 and includes a handy cheat sheet to know which way to make the folds to get the perfect "steps" every time.
Here's her simple but stupendous PRO TIP: Lisa also measured all the panels that could be covered with paper or card stock and made a note of these on little panels on a card base which she keeps with the folding instructions right in the package. GENIUS!
To make the actual card, Lisa cut some cloud paper to fit the two largest background panels and added some gray card stock cut with our Slimline Skyline die to the right side with very thin foam tape. She tucked a bright yellow sun behind these buildings. Then she cut some hills and grass, trimmed them to size and added them to the other panels with varying thicknesses of adhesive to add even more depth and dimension.
For the characters, Lisa stamped a whole squad from different sets, colored them out and cut them with the coordinating dies. She also die cut a little wagon and colored it with Copics for some realistic shading.
Lisa arranged her little friends as if they were all having a stroll in the park. When she had everyone organized, she started to stick them down with varying thicknesses of adhesive to give them a whole scene vibe. SO CUTE! All she had left to do was pop on a sentiment and this card was ready!
Here's what Lisa used on this stinkin' cute side step card: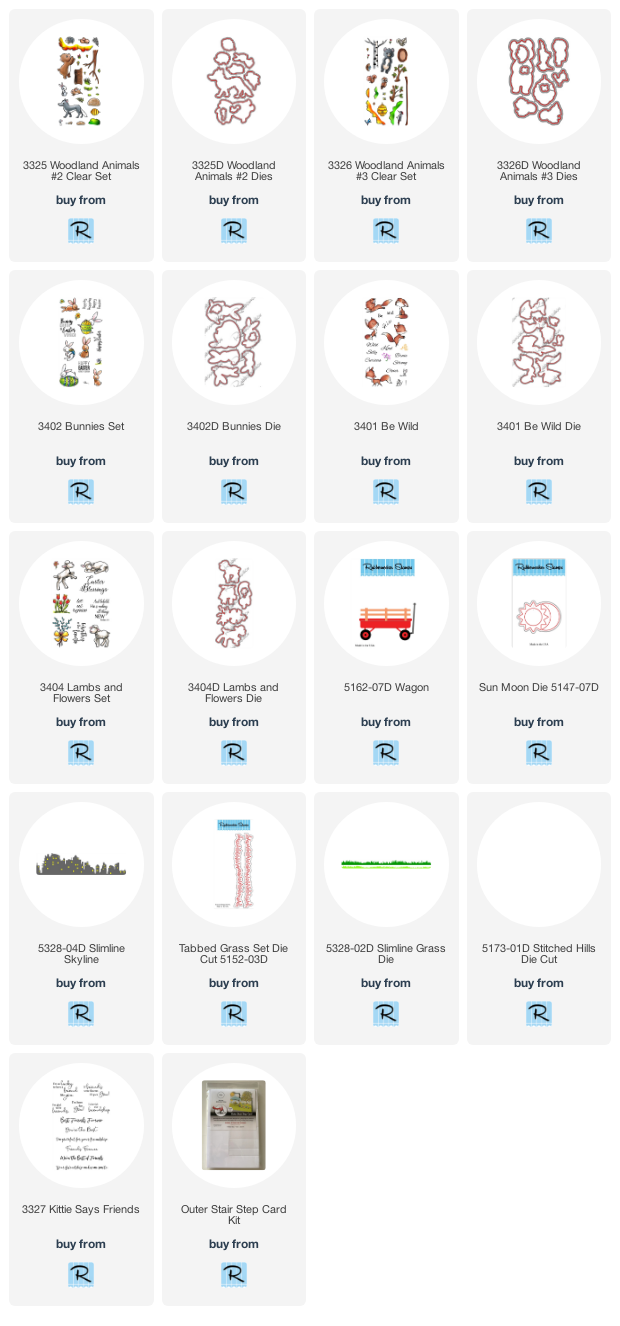 How psyched are you to know that there are and we carry premade bases to create a stair step card in so much less time? And now you have Lisa's oh-so-smart hack, too! Go ahead and grab a pack of these and try them out – you have endless creative opportunities and they make major WOW cards!