Wow – SO many tips for pattern design ideas!
Today's installment of Stamp Along With Rubbernecker is LOADED with tips and tricks for endless pattern design ideas to use on your cards. Preeti has taken the time to explain some basic theories of pattern design and shares three fabulous cards showing how to use them. Pull up a comfy chair because this tutorial is attention grabbing!
Let's watch this first and then we can take a closer look at her beautiful cards with their pattern designs stamped out.
First up is that super simple but oh-so-stunning card with that lovely rhythmic full drop pattern design. We just love the graphic black and white with that single color!
You can see below how that teeny bit of lift from the foam tape adds just enough dimension to add some visual interest to an otherwise simple card.
Here's another version of that same block pattern but using different stamped, colored and die cut elements to create the pattern. How fun is this? Like, wow – how many super fun versions of this could you make right now?
Again, that tiny pop of dimension and the layering of the elements creates dimension and "movement" on this card and makes it very engaging!
Last, Preeti has centered her focal element – the sweet little bunny wishing on the moon – and added her elements in the half drop method. You can see how the pattern keeps the eye moving and makes for an absolutely charming card!
And again, Preeti uses dimension adhesive so beautifully that with these patterns she is sharing you get visual interest both up and down the card and then that delicious depth that brings it all to life.
Here are the goodies from our store that Preeti used today: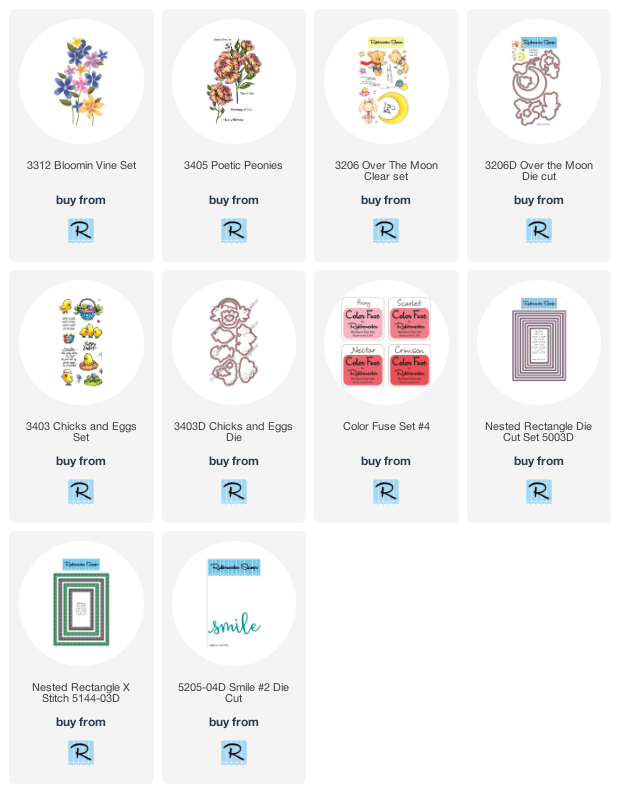 We don't know about you but we are so thrilled to see some basic pattern design ideas shared in these different ways and cannot WAIT for the next episode!