Ready for a fantastic Fall slimline card background colored right before your eyes? Are you just LOVING these slimline background stamps? We know other companies offer them in polymer, but we just feel that backgrounds in red rubber stamp so much cleaner. The way it compresses when you stamp gives you an even solid, even image every time. We even have new 9×4 acrylic blocks made specifically for our slimline backgrounds. If you haven't tried these yet, you just HAVE to snag a few.
Today we have an awesomely satisfying video of our Fall slimline card background being colored up as we watch the magic happen. Michelle gave step by step instructions on how to color this in last week's post. The colors are amazing and we are so in love with the details in this stamp. Sit back and watch as Michelle blows us away with Copic Markers.
Seriously amazing, isn't she? There are currently four of these slimline background stamps – a Birthday, a Christmas, a Fall and a Halloween version. Also, coming next week, we have a Tea and a Coffee set just in time for National Coffee Day on the 29th! Don't forget to grab an acrylic block. You can also use a classic size Misti for these stamps if you have one.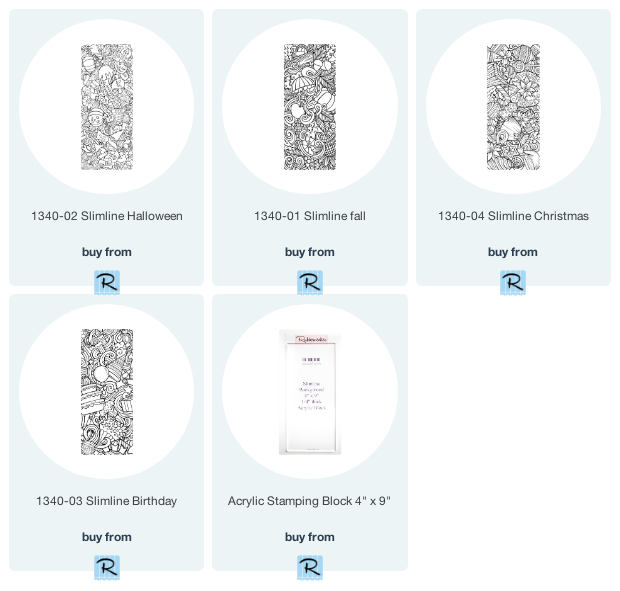 We hope you have so much fun coloring this Fall slimline card background and can't wait to see what you create if you share it with us on Facebook!