Today in the last segment of our color theory video tutorials, we are sharing two fabulous handmade slimline cards using bright colors.
This time of year can be gray and cold so what better way to cheer us up than with these two, gorgeous, FUN handmade slimline card using bright colors chosen to chase away the chill? These colors really POP on these cards! This is the last video in Preeti's color theory series – you can see the first one here and check out the other one here – and we are so grateful for her sharing all her knowledge!
In her usual helpful mode, Preeti is sharing loads of fun insider secrets for making these cards, including lots of her amazingly useful Copic coloring tips. Are you ready? Grab that coffee, tea or cocoa, get comfy and get yourself a good helping of bright eye candy!
Don't you just love seeing these bright colored cards come to life in Preeti's hands? We can't get over how all these stacked skylines, in their gorgeous saturated shades, look all stacked together! What a fun way to send a LOT of cheer!
And we don't know about you but we never think it's "too cold" for ice cream and we had a blast deciding which flavors each of these bold scoops could be. What flavors do you see? And didn't you just love all the little ways Preeti adds dimension and texture using just her Copics? That little "dots inside the waffle marks" on the cone just totally wowed us!
Here are the items from the store Preeti used on both the cards from today's video tutorial: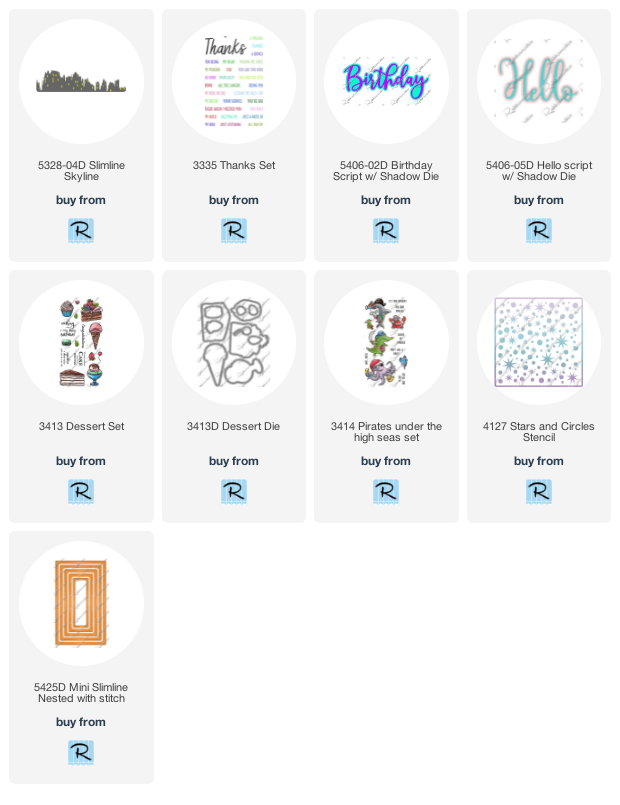 We hope you get a chance to make your own versions of these super fun handmade slimline cards using bright colors that are speaking to you right now. Let us know what you think and have fun stamping!