Are you ready for some spooky inspiration through a SUPER cute Halloween slimline card video? This interactive Halloween slimline is sure to make your "Gnomies" feel super special! We are beyond obsessed with these new Gnomes, and peek-a-boo slimline die cuts. what a fun little surprise behind each window! Pair that with this amazing Halloween slimline background stamp, and you have the makings of a super fun card. Come Stamp Along with Rubbernecker as our designer, Preeti, creates this frightfully good card!
Feast your eyes on the pics and then be sure to scroll down to see the video – it's so fun to watch her create these magical projects and you can follow along once you have all the goodies!
Here is the card all closed up:
Can you see the little windows starting to lift?
Wait – they ALL open? Yes, they do! And all with ONE slimline insert die!
OMGosh- GNOMES!!!
Just look at all that detail!
Are you enthralled? Wait til you watch the video below! Got your coffee or tea? Ok – get ready for an awesome 12 minutes of being wowed!
Here are the Copics Preeti used today:
Pumpkin:YR07 YR04 YR15 G19 YG17 YG23 YG21 Y38 Y35 Y11
Ghost: W3 W1 W00 C9
House: BV08 V17 V15 YR07 YR04 YR15 Y38 Y35 Y11 C9 C7 C6
Gnomes: BV08 V17 V15 YR07 YR04 YR15 YG17 YG23 YG21 C9 C7 C6
Skin & Beards:E13 E95
And here are all the goodies from our store that you are going to want to pull out or get into your hot little stampin' hands: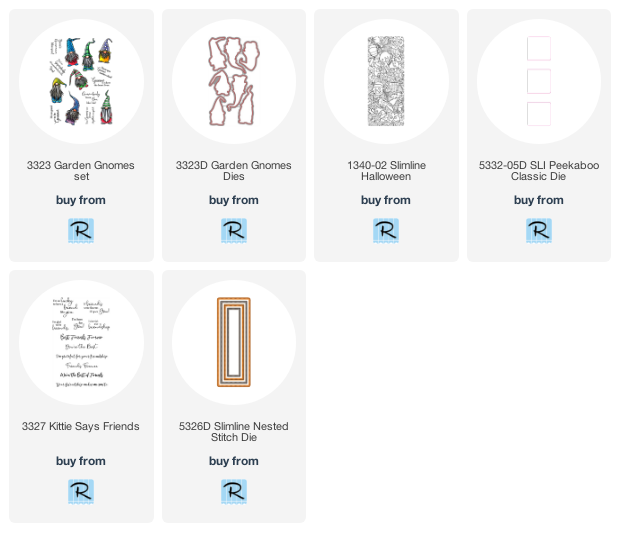 Don't you just LOVE this Halloween slimline card video tutorial? We would love to hear what you think about stamping along with Preeti because WE think it's a blast to watch a designer make a project and hope it inspires you, too!