Today Lisa has created for us a winter shaker card loaded with details and some of our adorable gnomes! Lisa says she loves this set because there are so many different characters in the set so she used it in combination with some of her favorite colors to create wintry shaker card just perfect for the season. Let's follow along and make one, too!
First, stamp your favorite gnomes and some of your favorite animals from our Woodlands series on Copic friendly paper, color them in and cut them out with the coordinating dies. PRO TIP: Have some pre-stamped images and your copics handy when you are binge watching the newest blockbusters – coloring is so relaxing and doing two things you like at the same time is a win because you will have a nice stash of images to cut and add to projects any time.
Cut your base layer, your matting layer and then a layer of patterned paper usigng the largest of the Rectangle Small Stitch Die and adhere them together. Lisa used a pale blue, white and gray and white paper for her card.
Now make the shaker layers. Place a smaller Nested Rectangle Small Stitch Die on a piece of card stock the same as your base layer. Position one of the Nested Oval Small Stitch Dies in the center and tape them in place with some repositionable tape (as we've said, washi tape you don't like is perfect for this!). Run this through your die cutting machine to make your front layer.
Adhere a piece of acetate that you've cut to just slightly smaller than the front layer and adhere to the back. Now you've made your window. Add foam tape all around the edge of your layer, making sure the corners touch so your shaker filled doesn't escape.
PRO TIP: Because this "window" is so large and fills most of the layer, adding the tape around the edges works fine. If you cut a smaller window into a panel, you will want to place your foam tape around the CUT OUT so your shaker filler stays inside the window and doesn't fall outside of view.
Now you can cut some hills from white glitter paper and, trimming them to fit inside the window layer. If you have dimensional adhesive that is thinner than the foam tape you used on your shaker layer, go ahead and use it to add some more depth and dimension!
Now make a little pile of your shaker filler – glitter, sequins, beads, punchies, whatever you like – and carefully place your shaker layer over the background.
PHEW! Now we get to decorate the front!
Lisa added some Birch Trees cut from white card stock and added those and all her cut out winter friend to the front of the layer using varying thicknesses of dimensional adhesive. Add your greeting – fussy cut or die cut – and this card is ready to send!
Here are all the fun things from our store that Lisa used today: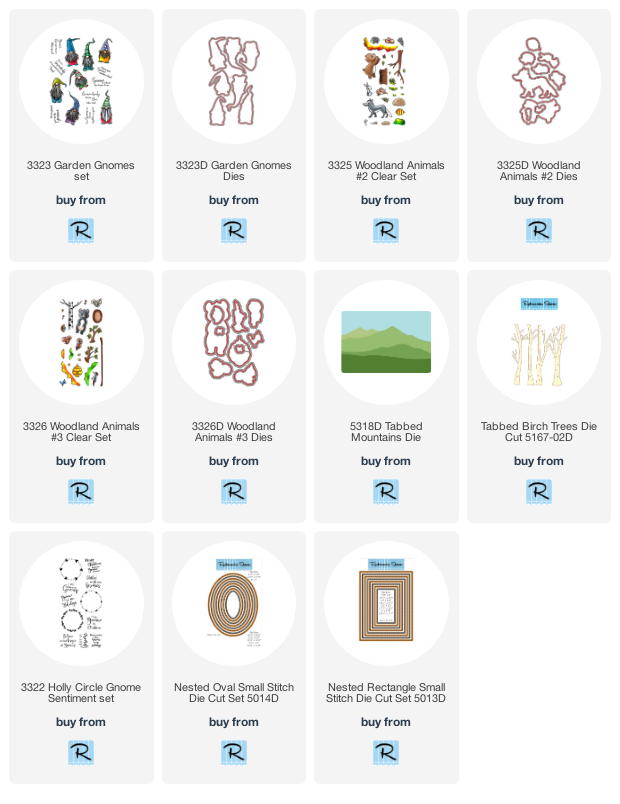 This winter shaker card would make the most fun winter birthday card ever, don't you think? Or just to cheer someone up? The gnomes are so entertaining and Lisa's addition of the little woodland creatures makes this feel like we just bumped into a friendly little family in the winter woods. Love it!