Come see another beautiful card made with the no line watercoloring technique that starts with a stamp!
Today, Melinda is back with another absolute stunner of a card. She's shared her no line watercoloring talents with us before here and here and today's card is another beautiful example of how this easy technique can make you look like a true watercolor artist.
Melinda shared with us "When I saw this release I was ecstatic because the florals are just amazing and wonderful to color." We are getting lots of lovely feedback on our new floral sets just released – thank you! – and are excited to share new ways of using these beautiful images to make your own little works of art.
Let's get Melinda's guidance on creating a look like this!
Start by cutting a piece of watercolor paper to card panel size. Melinda says you can do this with your favorite die for a pretty edge if you like; here she opted to trim her piece to size, leaving the original raw edge on one side.
She stamped the rose from our new Someone Like You set using Chill Color Fuse Ink from Set #12. You will want to use the lightest color waterproof ink you have.
Now, choose your color palette that you want to use to paint your image. Melinda chose yellow to peach to pink to create her beautiful shading and dimension. Once you have picked your color story, watercolor the rose and leaves with you very lightest color in your selection. Remember, the more water you add to your mix, the lighter the shade will be.
PRO TIP: Melinda added a touch of yellow to her initial coloring saying that painting with just one color can make your image look flat. She made sure to include that same yellow in the leaves to create that same "light" in the whole design.
After your entire first layer of color is dry, start with your second application. Use a little less water to create a darker and more intense shade of your color and add this into the shadowed areas of your petals. PRO TIP: if you have petals that touch, wait for them to dry a bit before painting the adjacent ones to keep your colors from bleeding.
Let that layer dry completely and continue adding your colors here and there until you are happy with your design. Alternatively, you can add a different medium as Melinda did for more dimension – ooh, intriguing!
After her second layer of watercoloring was dry, Melinda used some watercolor pencils to add more depth and intensity to the shadowed areas. She used a dark reddish brown for her rose and dark navy on the leaves. Using a damp brush, blend this out to add that incredible, velvety dimension.
Let this dry completely and then fill in your background. Wet each area down with a brush and blend in some watery blues and yellows, a small section at a time to avoid their mixing into green. Unless you WANT green – then go for it!
As a last touch on this gorgeous painting, you can do what Melinda did and add some metallic gold veining to the leaves with a fine point brush.
Let everything dry completely while you make your word element. Using the script portion of our You Script with Shadow die, cut three scraps of black card stock and adhere them together in a stack with liquid glue.
Adhere your hand painted panel to a card base and determine where you want to site your word die cut. Stamp the "I love" at the bottom of your panel so that it shows through the loop of the Y. Add your die cut word over the design and this card is ready to blow someone's mind!
Here are the items from our store that Melinda used today: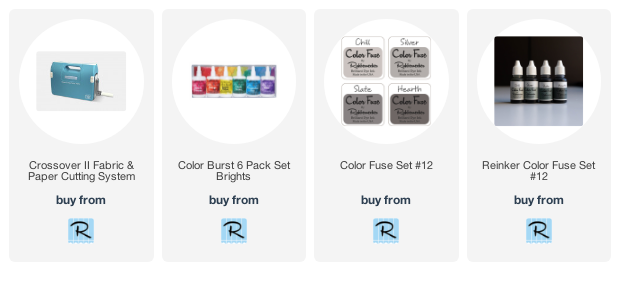 Have you tried no line watercoloring yet? If not, you definitely want to try this out because, as you can see, the results are just stunning and the more you do, the better you get!